About PermaLaser
PermaLaser Clinic is a world class state of the art Laser hair removal and aesthetic center located in the office of a BOARD CERTIFIED FACIAL PLASTIC SURGEON. We offer a free consultation to help you with your hair removal goals. Our professional trained staff has many years experience in the laser hair removal field and can answer all of your questions and concerns.
Our philosophy:
PERMALASER CLINIC is dedicated to enhancing our client's sense of well being. We utilize what we feel is the latest laser hair removal technology and treatment modalities to provide comfortable non-invasive cosmetic treatments in a safe and ethical environment. We constantly attend industry trade shows, test and compare data on a regular basis to remain on top of our field. We have over 13 years experience with laser hair removal in Montreal.
Do you want to look and feel your best?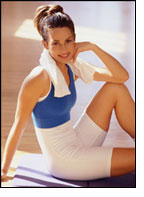 We are in the business of helping people look and feel their best.
We incorporated the latest technologies found in Canada the United States and Europe. We recognize the importance in identifying our clients personal aesthetic needs along with educating how the technology works and what to expect. PermaLaser simply wants you to look your best!!
Everything we do at PermaLaser clinic is centered on you. We want your experience to be pleasant and one of convenience. That's why we brought together a friendly staff that is extremely knowledgeable and caring and caters to your every need.
The staff at Permalaser Clinic is trained specifically to provide the care convenience and comforts you deserve. The staff members are trained to give you the service that they would expect themselves. They are always willing to answer any and all of your questions.
We at PermaLaser do the extras that other clinics do not. Our post-treatment care is unparalleled. We are constantly keeping abreast of developments in the Laser hair removal field. We believe that we offer the best laser treatments possible. We offer quality treatments at a fair price where your safety is never compromised. Trust us with all your hair removal goals.